Probate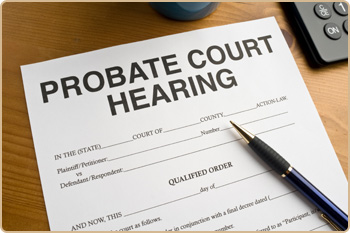 I have dedicated my practice to serving the legal needs of the residents of Northwest Indiana: Porter County, Lake County, LaPorte County, and the surrounding communities.

Probate Administration
Small Estate Affidavit

DISCLAIMER: This site and information contained herein are intended for informational purposes only and should not be construed as legal advice. Seek competent legal counsel for advice on any legal matter.
Probate Administration
When an Indiana resident dies owning $50,000 or more of probate assets, then probate administration is triggered. This is a legal process that starts with filing of a petition to probate a will, if there is one, or the the administration of the estate under the laws of intestacy, if there is not a will. The Court appoints a personal representative whose job is to collect the assets, pay the legitimate bills, pay any taxes due, and distribute the assets according to the will or the law of intestacy, if there is not a will. If there is not will, then the laws of Indiana state how the property is to be distributed. This is called intestate succession.
A probate asset is property that the decedent owned solely in his/her name, and that does not have a beneficiary designation or a TOD (transfer upon death) designation. Typically a probate asset does not include a life insurance policy, a 401(k), an annuity, assets tat were owned as joint tenants or tenants by the entireties, a TOD designation, or property that was owned by a trust.
A probate estate can be supervised, where the court supervises the actions of the personal representative; or it can be unsupervised, there the court does not supervise the actions of the personal representative. Also, the court has the discretion to set a fiduciary bond to assure the faithful performance of the personal representative's duties.
Small Estate Affidavit
If the decedent died owning less than $50,000 of probate assets, then the estate assets can be distributed with a Small Estate Affidavit. Probate administration is not needed in this situation.